Inca Trail Map to Machu Picchu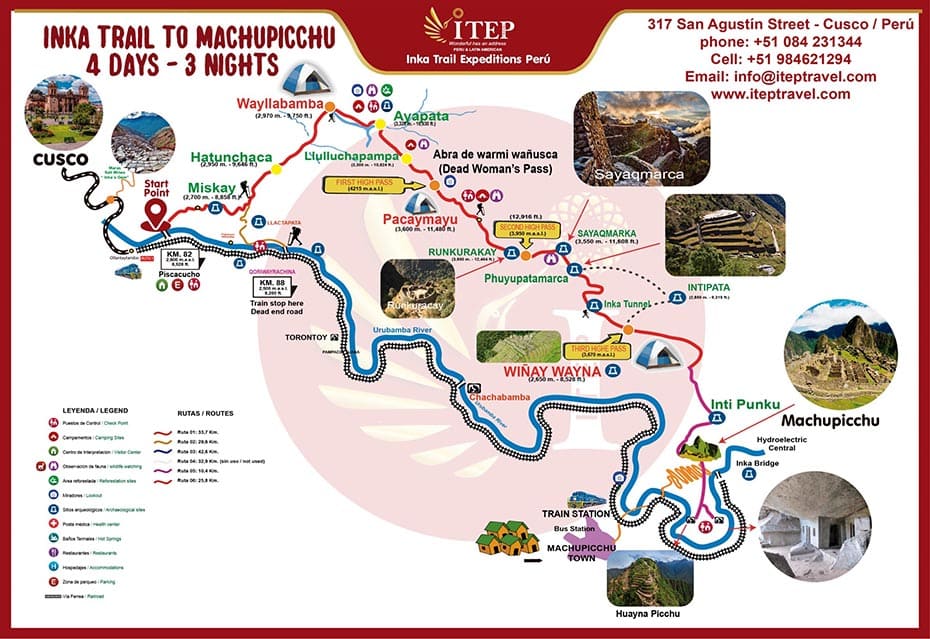 Inca Trail Map shows the best trek to Machu Picchu in Peru. Going this route, you'll have an exciting Inca adventure of surprising comfort that takes you along an ancient Inca trail called "Royal Inca Trail", the road less traveled to the lost city of the Incas. The route winds through the Cordillera Vilcabamba, a spectacular Andean mountain range, before entering forested canyons. Discover a world surrounded by magical moments that will stay with you long after you return home. See why the majestic peaks with their centuries-lost Inca people inspired awe among the natives who consider them gods.
Treks to Machupicchu has world's most renowned trails, winding through stunning cloud forests and mighty mountain peaks to arrive at the lost city of Machu Picchu. The Inca Trail is a true bucket list experience.
---
Inca Trail route on Google Maps
Click to see Inka Trail Route to Machu Picchu on Google Maps