Llactapata Archaeological Site
---
---
LLaqtapata or also known as Patallacta was discovered by the archaeologist Hiram Bingham in 1912, the same who discovered several Inca sites along his trek to the discovery of Machu Picchu.
Llaqtapata in 1536 was burned by Manco Inca Yupanqui, as well as other settlements along the Inca trail system, as an attempt to discourage Spanish persecution. Thanks to all these efforts the Inca trail and all the settlements, including Machu Picchu , were never discovered by the Spanish.
The archaeological site was located between two imposing mountains at 2360 meters above sea level, surrounded by gorges and in front of the Urubamba River with a population of no more than 400 inhabitants. The place was in charge of redistributing, storing and accounting for all the products of the land.
---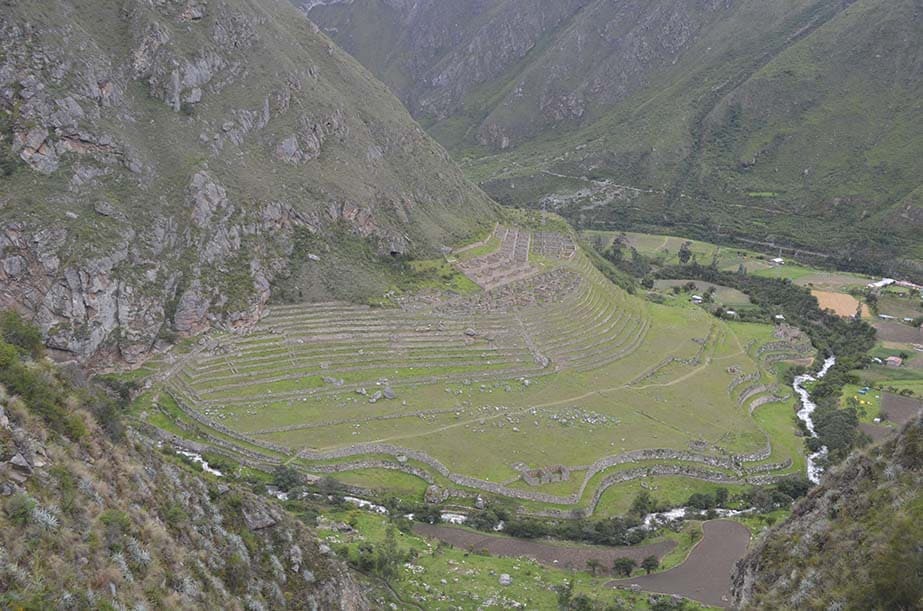 ---
Patallacta has a separate organization in 4 sectors, each with its own form and organization of buildings. These four sectors shared the same central plaza.
---
LLACTAPATA ON GOOGLE MAPS